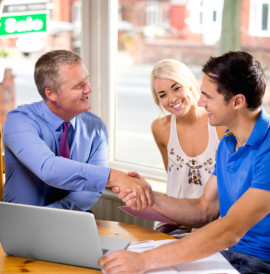 The Customer Experience: It's About Balance
Whether you're interacting with your customer face-to-face, or your customer perusing your products in an online app or website, one this is certain: the customer experience matters.
Consumers want efficient, friendly, and hassle-free ways to the products and services they desire. As a business you want the same. Their customer experience depends on how quickly, they can get what they need into their hands, with no friction or frustration.
The explosion of online shopping has made it harder to give the customer that same pleasant and welcoming experience they would receive in a face-to-face experience. Retailers must now focus attention to online markets and sometimes, they feel that this means making sacrifices elsewhere.
This doesn't have to be the case! Customer experience must be a balance between real life experiences, and the web experience.
payday loans today no credit check
Consider these facts:
–       27.4 million Canadians are online (that is 80% of the population)
–       80% of Canadians have smartphones
–       93% go online for product information
–       64% have a profile on a social network
–       57% have performed a mobile search after seeing an ad
(Source: Google Engage Conference, 2012)
The e-commerce market is immense and the potential for business is ever expanding. When looking to provide a successful customer experience online there are three things businesses should consider.
Simplicity
When designing a website or app, be wary of mobile struggle. An app must be easy to use with limited steps and ad clutter. The less a shopper has to rotate their device or navigate through a labyrinth of pages, the more enjoyable their experience will be and the more time they will spend shopping.
Consistency
You want your brand to be memorable. Make sure everything from fonts and colour schemes to images is consistent across your platforms. The prevalence of mobile technology allows for endless cross-channel marketing opportunities.
Be social
Use social media as a way to drive word of mouth and get people talking about your product, but don't forget your manners. Respond to customer inquiries whether it be through Facebook or Twitter. Research by Gleanster shows that only 41% of companies actively respond to consumer complaints on social media. Be wary though; upsetting customers on social media can have severe impacts. Listen to the experts, as Jeff Bezos founder and CEO of Amazon puts it,
"If you make customers unhappy in the physical world, they might tell six friends. If you make customers unhappy on the Internet, they can each tell 6000 friends."
The numbers of Internet shoppers don't lie; the online market is ever expanding, but businesses can't forget about what got them started in the first place: their product or service.
Hyping yourself on social media and having a perfectly designed app will get you nowhere if you sacrifice the time spent on what you have to offer.
Providing a great customer experience in the real and online world is something businesses need to do effectively, consistently and keeping their quality offering at the front of their minds.
It's a balancing act, but it can be done.
How do you balance all the aspects of your customer experience? Do you purchase or use a service or product that has it right?
Share your experiences with us.